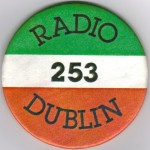 Does anyone remember when Eamonn Cooke & Radio Dublin would rip the 8am news off RTE Radio 1. This was in the days before Morning Ireland.
The news pips would chime and Radio Dublin would take the news feed from RTE while Nova & Sunshine were staffing Newsrooms with NUJ Journalists. At the end of the news just after the weather Radio Dublin would thank the newscaster (Don Cockburn et al) and return to Radio Dublin's regular music programming.
RTE were not too pleased with this and I do remember the debate and complaints lingering on as cease & desist letters to Radio Dublin would be read out on The Captain's (Cooke's) News show on Sunday's near 1pm.
Now, ripping audio from sources not otherwise available and retransmitting them is something I know lots about. And pissing off RTE  is another thing I know lots about with TeleText to Mobile Web services (1999-2000) or Irish News Headline Services on the early web (1995-1998), things I did all too often, so I am not making this point from the comfort of innocence or naivety.
But I am amused greatly by the Irish Times holding smart phones up to car radio speakers to badly rip sound off Morning Ireland to take part in the news agenda of the day. They make Captain Cooke sound like a pioneering professional.
Here is the offending clip. And in our modern day of Podcasts XML RSS and always on internet here is the MP3 version available on demand from RTE.
Podcast: Play in new window | Download