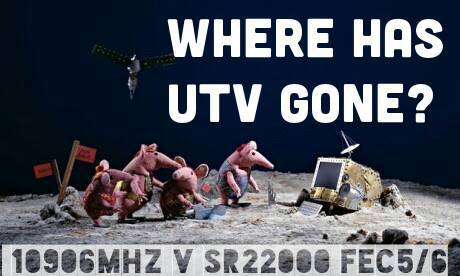 On January 1st 2015 UTV Ireland began broadcasting in Ireland, the TV station which is owned by UTV media replaces UTV of UPC & Sky EPG's.
Many people have complained that they no longer have access to UTV as it has been replaced by UTV Ireland which has different scheduling to UTV & other ITV regions.
The reason for the loss of UTV has been explained as a rights issue. Where the right to broadcast the programme in a geographic area is exclusive to a broadcaster.
The rights for many top ITV programmes were previously held by TV3 in Ireland and while these rights were with TV3 UTV was broadcasting these same programmes in Ireland without blackout.
So having UTV and UTV Ireland broadcasting opposite each other shouldn't really be an issue with rights.
It is more like an issue of exclusivity that can be directed within the UTV media group. Making UTV more difficult to see in Ireland is an assist to newcomer UTV Ireland, where without a choice on EPG viewers are forced to see the popular shows on the TV station the group want them to see. This no doubt helps the new station in viewer numbers and advertising revenue. But it leaves a lot of viewers upset with the manufactured lack of choice. This isn't a choice between popular shows on TV3 (now on UTV Ireland) but lack of choice between UTV & UTV Ireland. But there is spill over.
UTV is available on 'other channels' via Sky but that means no pause or record on Sky+
UTV in HD is available of Free To Air FreeSat @ 28 East 11068MHz Pol V SR 23000 FEC 2/3
UTV in SD is available too at 10906MHz  Pol V SR 22000 FEC 5/6
Note all other ITV regions are also Free To Air
including
ITV ITV2 ITV3 ITV4 ITVBe all with + 1 time shift copies & CITV